Online bullying will not stop without legal consequences and EU legislation cannot wait, according to MEP Walsh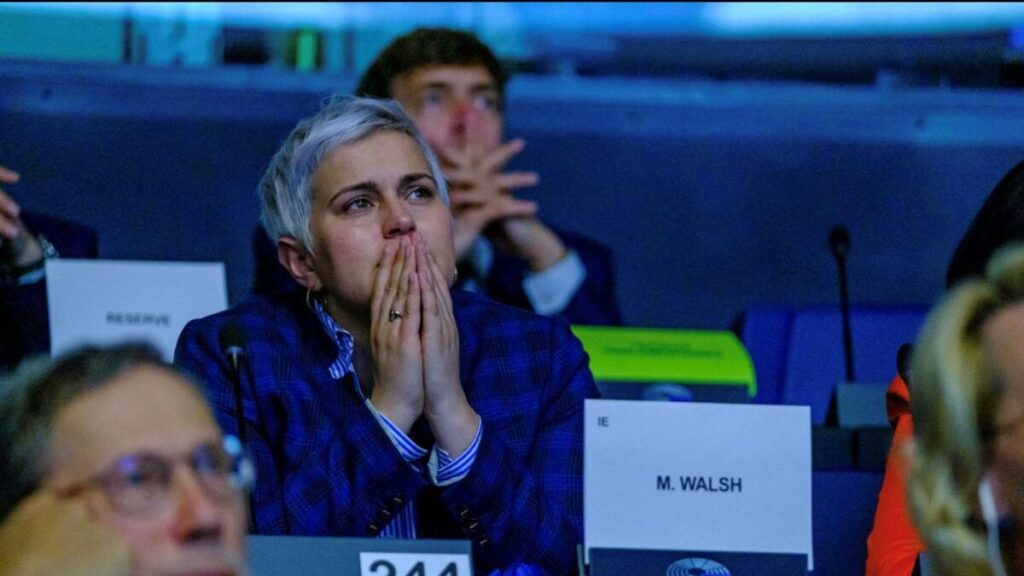 Ireland has led the way in the fight against cyberbullying, and the introduction of EU-wide legislation to tackle cyber violence and cyberbullying cannot wait any longer. That is the view of Midlands-North-West MEP Maria Walsh, who believes online bullying will not stop without legal consequences.
Walsh was speaking during a plenary debate in the European Parliament in Strasbourg yesterday evening (Wednesday), where she appealed to her fellow MEPs to come together to ensure Coco's Law is put in place throughout the European Union, "for Jackie and the spirit of her daughter Nicole".
In 2018, Nicole 'Coco' Fox from Tallaght took her own life after suffering extreme torment, both online and physically, for three years. Following the unthinkable tragedy, her mother, Jackie Fox, began a tireless campaign to end cyber violence. Her dedication to ensuring Coco's Law was delivered in Ireland has ensured that what is a crime offline has been made a crime online. In 2021, the Harassment, Harmful Communications and Related Offences Act, known as 'Coco's Law', was introduced in Ireland. It criminalised the distribution of intimate images without consent, introduced a jail term of up to seven years for the offence, and updated pre-existing harassment legislation.
This week, the EPP Group – of which Walsh is a member – succeeded in adding a debate on criminalising cyberbullying to the plenary agenda. Jackie Fox travelled to Strasbourg for Wednesday's debate. She also delivered an impassioned speech on Tuesday, after a film produced by the EPP, telling Jackie's story and that of the introduction of Coco's Law, was shown in the presence of European Parliament President Roberta Metsola.
A long-time campaigner for improved mental health services and policies, and for the protection of our children and young people from cyber violence, MEP Walsh welcomed Jackie Fox to Strasbourg this week alongside her colleague MEP Frances Fitzgerald. Calling for the immediate introduction of EU-wide comprehensive legislation around cyber violence and cyberbullying, warning that online bullying will not stop until the necessary laws and legal consequences are put in place.
Addressing parliament colleagues during yesterday evening's debate, Walsh welcomed Ireland's action and introduction of Coco's Law but said the fight must not stop there. "As we speak, thousands of young Europeans are living with cyberbullying, being threatened with violence, being told to end their lives. Suicide is the second leading cause of death for people under the age of 19 in our EU. What does that say about our policies if our young Europeans have nowhere to turn to for protection? We cannot allow them and their families to go through this trauma and heartbreak," she added.