As the European Parliament passes its updated Directive to combat human trafficking across Europe, Walsh is appealing to the Irish Government to protect the vulnerable victims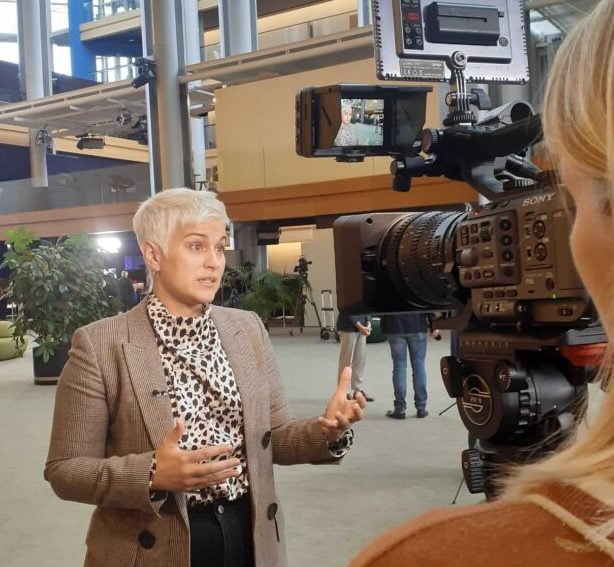 MEP Maria Walsh is, today, calling on the Irish Government to ensure Ireland's National Referral Mechanism for victims of human trafficking puts the most vulnerable at its core. "Today is EU Anti-Trafficking Day – a day dedicated to raising awareness of the victims of human trafficking across the continent. Ireland currently sits at Tier 2 on the UN Watchlist for Human Trafficking, and has a poor reputation on the global stage. In Ireland, we are simply not doing enough to tackle the growing problem. While I welcome the efforts of Justice Minister Helen McEntee, there is much more to be done, and it is imperative that any new legislation introduced, puts the victims at its very core," stressed MEP Walsh.
The Fine Gael MEP was speaking from the European Parliament in Strasbourg this morning, where an updated EU Anti-Trafficking Directive has just been passed. The Midlands-North-West representative has been working directly on the Directive, on behalf of the EPP Group, and is the only Irish MEP involved in leading the new proposals. The Directive will give EU law enforcement agencies new tools to dismantle criminal organisations by adding new categories of crimes, including forced marriage and illegal adoption, into the existing EU framework. It will also improve reporting and statistics to create a better understanding of trafficking crimes.
"One of the key factors here is to ensure that victims are not prosecuted for criminal acts they were coerced into committing, and that they receive support regardless of whether they cooperate in investigations or not. As well, we need to make sure that victims of trafficking who are also in need of international protection receive the appropriate support and protection, and that their right to asylum is respected. At EU level, we are putting pressure on countries who have not taken the appropriate action to prevent trafficking, and that very much includes Ireland," continued MEP Walsh.
"The current figures in Ireland on victims in human trafficking are incredibly under-reported. It is suspected that there are 3,000 people a year being trafficked in and out of Ireland. For the past few months, I have been working on this file to improve the current legislation on combatting trafficking. I am delighted that, this morning, it has been approved by the European Parliament as a whole. The most important thing now is to ensure that the protection of the victims of trafficking is at the heart of our laws, in Ireland and all across Europe," she added.
In July, the Department of Justice published the Criminal Justice (Sexual Offences and Human Trafficking) Bill 2023, marking an important and significant step in ensuring a victim-centred National Referral Mechanism in law. The National Referral Mechanism will outline the rules for how the Gardaí and the judicial system treats victims. MEP Walsh is calling on Minister McEntee to ensure it reflects a victim-centred approach, in line with the Directive that she has helped create in Europe.
"In the European Parliament, we have successfully included in the Directive that supports and protections given to victims of trafficking are not dependent on them cooperating with criminal investigations. Ireland's work on this must do the same. We must ensure this carries true in Ireland and that victims of trafficking are not criminalised for crimes they were forced to commit by their exploiters. We cannot have victims living in fear of coming forward. We need to give them the safe spaces they deserve, if we are to truly protect them," she said.