The European Green Deal, according to Walsh, will enable businesses to transform themselves for a low carbon and sustainable future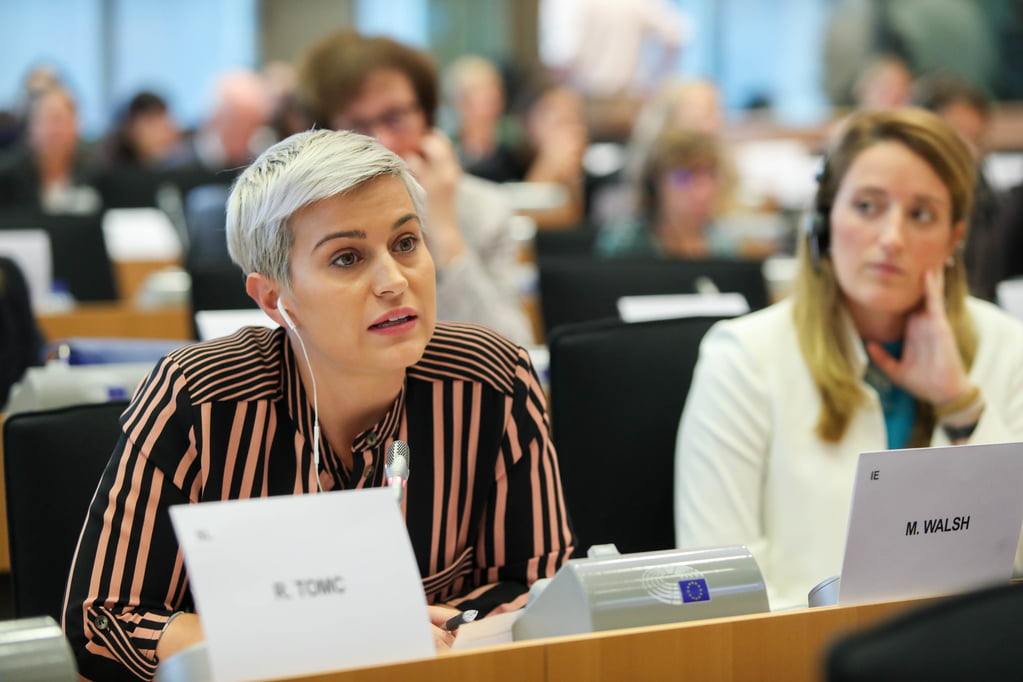 Ireland's small and medium enterprises (SMEs) have the opportunity to embrace a greener economy and be at the forefront of the climate revolution. That was the message delivered by Midlands-North-West MEP Maria Walsh, when she addressed this morning's Backing Business Workshop in Galway. The Fine Gael MEP hosted the event at PorterShed a Dó in the City, focusing on how sustainability and decarbonisation can help small businesses to transition into a greener economy.
Minister Simon Coveney and Minister of State Neale Richmond were also in attendance, and the workshop featured round table sessions, with local entrepreneurs and businesses invited to raise the issues most important to them. Addressing the crowd, MEP Walsh said a lot of work is being done at EU level to support our SMEs by fostering sustainability, innovation and productivity, and delivering rewarding jobs and livelihoods. "We need to ensure that the same is happening in Galway and throughout the west of Ireland, and I believe personalised company action plans and training is the key to decarbonisation and sustainability for SMEs," she noted.
Opening this morning's meeting, MEP Walsh acknowledged that climate change and environmental degradation are an existential threat to Ireland, Europe and the world. However, she pointed out that one-third of the €1.8 trillion investments from the NextGenerationEU Recovery Plan, and the EU's seven-year budget, will finance the European Green Deal. This, she added, presents a major opportunity for SMEs to transform themselves for a low carbon and sustainable future.
"We want Ireland and its SMEs to be at the forefront of this climate revolution, which will usher in new technologies and generate new jobs. It will do this while safeguarding rural areas and assisting businesses making the climate transition. The most recent CSO statistics recorded 13,486 SMEs in Galway – and between them, they employ over 42,000 workers. Nationally, SMEs account for 99.8% of all of our active enterprises, with 10% of these located here in the West. The importance of these enterprises is undeniable in our economy and within Fine Gael, it is an absolute priority to back these businesses, providing support, funding and essential training as they transition to a green economy," she assured.
Continuing, Walsh drew on the importance of the European Green Deal in breaking down barriers for Irish enterprises, through initiatives like Repower EU, the EU Green Deal Industrial Plan, the Energy Performance of Buildings Directive (EPBD), and the EU Year of Skills. These initiatives, she said, are key to SMEs in the Midlands-North-West.
"These EU schemes are there to support visible changes in our communities all across the region, not just policy promises. We're fostering sustainability, innovation and productivity, and we are delivering jobs and growth in the SME sector. Achieving a climate-neutral, resource-efficient, and agile digital economy requires the full mobilisation of SMEs and we are committed to finding decarbonisation solutions that support growth in rural and urban communities, as we prepare ourselves for the economy of the future," she added.