The Midlands-North-West MEP was among hundreds to take part in Saturday's Camino Walk, heaping high praise on the organisers and many volunteers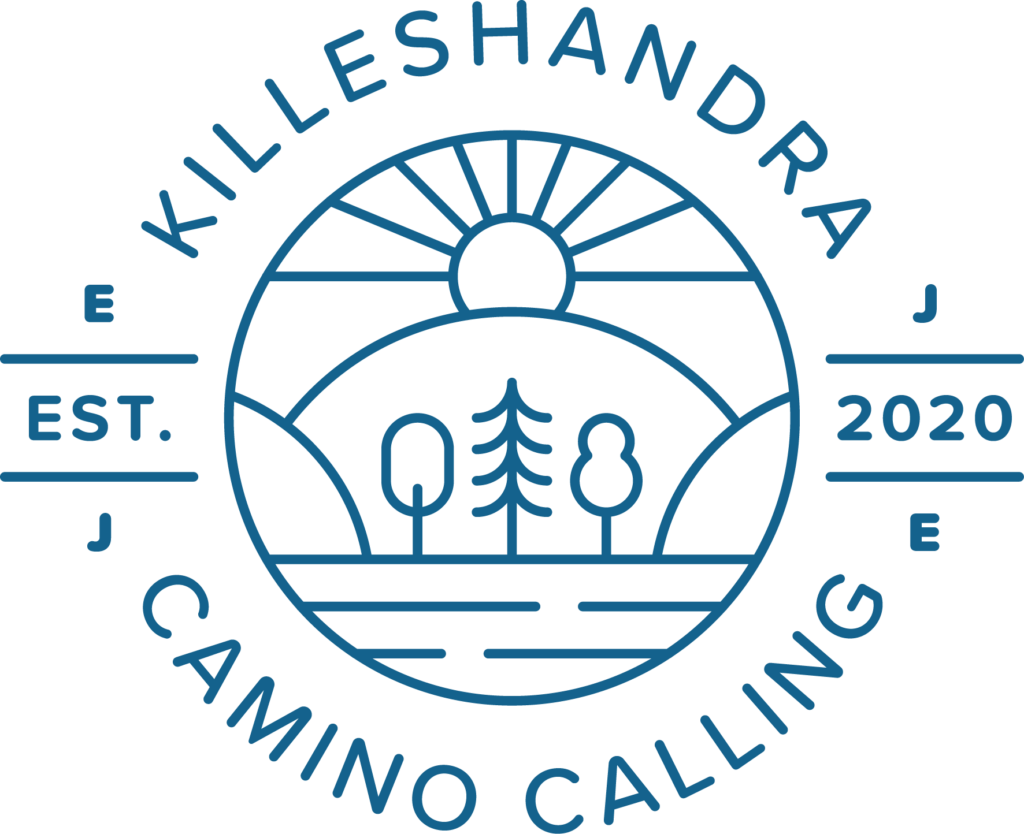 CAVAN: The Killeshandra Camino Walk serves to showcase Cavan in all its beauty and has succeeded in establishing the area as a premier walking destination. That is the view of MEP Maria Walsh, who took part in the 35.5km walk on Saturday last, June 17th. MEP Walsh was
among the 500+ walkers to descend on the Co. Cavan village for the weekend, exploring Killeshandra's natural beauty and rich heritage. The Fine Gael MEP praised the organisers and many volunteers who had put so much time and effort into the event, and pledged to continue to champion for the Killeshandra Camino.
"Praise and special thanks must go to Eileen Gormley and the organising team who have created such a beautiful experiential Camino. The event was fantastically organised with plenty of hydration, snacks and toilet stops along the 35.5km route. It was very clearly signposted, with markers clearly guiding each pilgrim along their journey, passing by various lakes and forests, and of course, up many challenging drumlins," said MEP Walsh.
Now in its second year, Saturday's charity walk welcomed more than 500 participants, with all funds raised going to support three incredibly worthy causes – Cuan Cancer Support Centre Cavan, Irish Motor Neurone Disease Association, and SOSAD Ireland. The Midlands-North-West MEP joined fellow trekkers from across Cavan, Omaha in Tyrone and Straffan in Kildare, and despite the challenges and distance, she enjoyed the experience immensely.
"It was a really brilliant day and the scenery was absolutely fabulous. Way markers, exactly like the traditional Spanish and Portuguese Camino, were dotted throughout the route too. It was great to visit The Killykeen Way and various other points of the Camino that have been supported by the Department of Rural and Community Development and Cavan County Council. There were plenty of drumlins to challenge even the most experienced of walkers, but I thoroughly enjoyed it and it was lovely, too, to meet with my Fine Gael colleague, Cllr TP O'Reilly, and Independent Cllr Brendan Fay, in Cavan on Saturday morning," she continued.
Uniquely located in Ireland's Hidden Heartlands and within the Cuilcagh Lakelands UNESCO Global Geopark, the local community has done trojan work to ensure the village is firmly on the tourist trail. Meandering through the picturesque town and its environs, the route travels alongside the stunning lakes, woodlands and drumlins of Killeshandra, creating a beautiful experiential Camino for locals and tourists alike.
Not surprisingly, the refreshments at the end of Saturday's walk were much appreciated. "A special thanks to the Farrelly family from Drummully Boxty and Cavan Country Produce who fed the hungry pilgrims returning back from their Camino. I was delighted, too, to support the three worthy charities who were benefitting from the event, and I was proud to receive my Killeshandra Camino Certificate and have my Camino Passport stamped," added MEP Walsh.