Women remain underrepresented in Ireland's tech industry and must be encouraged and supported to embrace upskilling and reskilling opportunities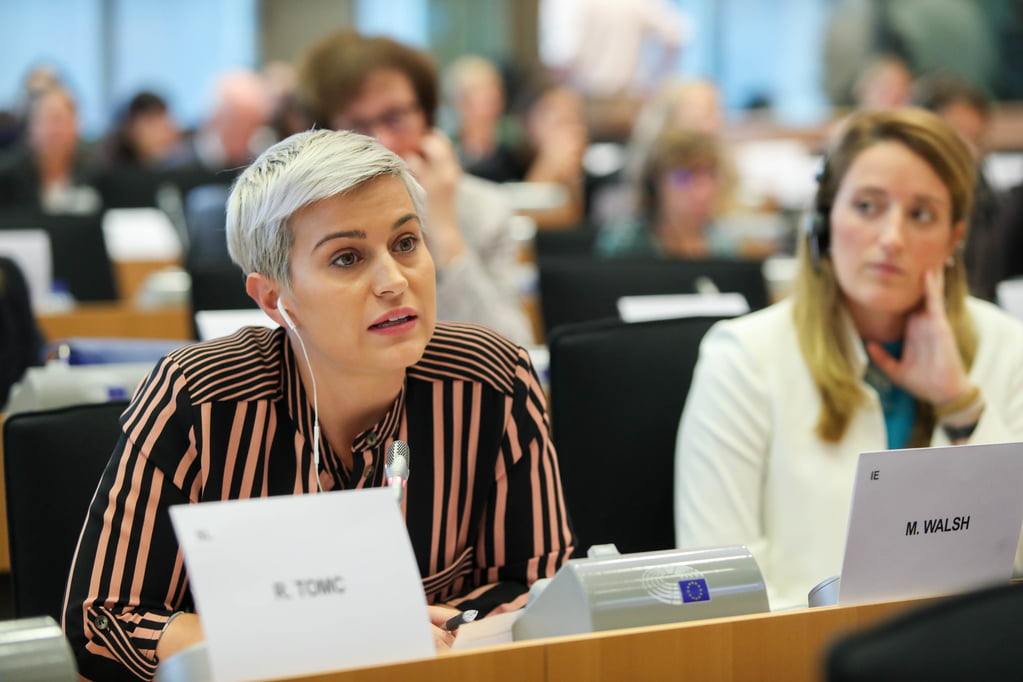 Skills shortages have become a critical challenge in the technology sector in Ireland and strategies need to be introduced to enhance the skills needed for the workforce to thrive in the digital era. The path to overcoming these challenges, according to MEP Maria Walsh, is to have more women in tech and STEM industries, supporting women to embrace upskilling and reskilling opportunities. This, she believes will be the catalyst in helping Irish companies, and particularly SMEs, to thrive in the digital era.
Speaking at the EU Digital SME Summit in Brussels, during this year's European SME Week, MEP Walsh said small and medium enterprises across the country must be encouraged to foster an upskilling culture, alongside attracting more women to the sector. "Skills shortages are affecting all sectors and businesses, both at home in Ireland, and across the EU. Increased access to skills development and training is fundamental in achieving full employment as well as supporting innovation and competitiveness. What we need is an EU-wide approach to boost quality education and provide schemes for upskilling and reskilling the workforce, ensuring the right match between demand and supply," she said.
"Figures from the Central Statistics Office show that less than 25 percent of STEM jobs in Ireland are filled by women, and this statistic needs to change. There are amazing trailblazers in the sector in Ireland, but because numbers are low, in many cases it's a lack of knowledge around female role models in the industry that is reinforcing the perception for young girls that a technology career isn't for them. We need to do more to acknowledge the incredible achievements of women in STEM in Ireland, and to encourage more women of all ages to pursue a career in this field," added MEP Walsh.
The 2023 Digital SME Summit took place at the European Economic and Social Committee in Brussels this week, and MEP Walsh joined the event as a panellist on the topic: 'The European Year of Skills 2023 – Workers in the digital future'. Skillnet Ireland was a key partner for the Summit, with the Midlands-North-West representative praising Skillnet for delivering a range of excellent digitalisation supports to businesses across Ireland. 
As a member of the Committee on Employment and Social Affairs,, MEP Walsh spoke about the role of the Digital Large-Scale Partnership under the Pact for Skills to bring together the entire digital skills development ecosystem. "The Skills Partnership is an excellent example of a great public private partnership, and aims to help in reaching the EU Digital Decade targets to equip 80 percent of people with basic digital skills, achieve gender convergence, and have 20 million ICT specialists employed by 2030. The partners are developing a joint strategy to design and implement an ecosystem-wide upskilling and reskilling framework, which will support Europe's green and digital transitions across all industrial ecosystems," she continued. 
Speaking with representatives from Irish SMEs as part of the Summit, it was clear to the Fine Gael MEP that recruitment remains one of the biggest hurdles for businesses, with women being particularly underrepresented in technology. In this respect, MEP Walsh highlighted a number of key programmes being run by Skillnet Ireland, encouraging women to stand tall in the tech space. "Initiatives such as the Women ReBOOT Programme, the Skillnet Business Networks championing female leadership and diversity, and the Advancing Women in Leadership in Financial Services course, are excellent examples of the help and support that is available for women in Ireland. We need to see more women putting themselves forward in the tech and larger STEM industries, and indeed in supporting and encouraging each other to reach the heights that they know they can," commented MEP Walsh.