A Transparency Register and rules for lobbying are crucial in safeguarding the integrity of the public decision-making process in the European Parliament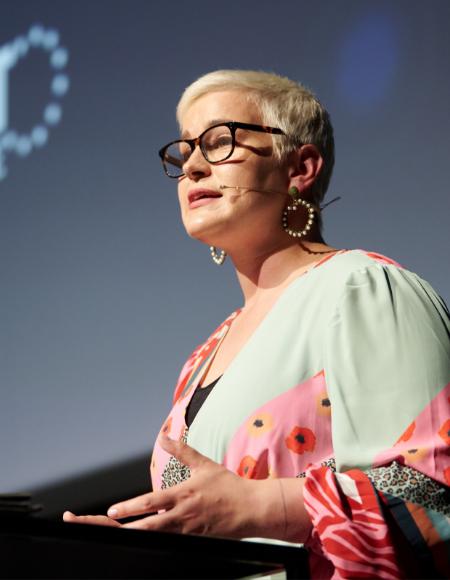 Political integrity cannot exist without total transparency and accountability. That was the message delivered by MEP Maria Walsh when she addressed a plenary session of the European Parliament in Strasbourg yesterday evening (Wednesday). The debate at Parliament Headquarters focused on the revelations of Uber lobbying practices in the EU, but Walsh's comments are particularly relevant at present and could be applied to several debates and controversies both here at home, as well as on the European stage. 
This week's debate in Parliament was not the first time the Uber Files had been up for discussion. In October 2022, Uber's former Head of Public Policy, Mark MacGann, addressed MEPs in Brussels, highlighting the company's former lobbying practices and discussing how European workers' rights had been affected as a result.
At this week's debate in Strasbourg, the Midlands-North-West MEP stressed that political integrity means exercising political power consistently, in the public interest. She noted that lobbying can certainly be a force for good when it is being ethically practised, but it can also lead to undue influence, to the detriment of the public interest. This, she said, can affect public policies when action is taken to benefit one lobbyist group and not others.
Calling for complete transparency across the board, MEP Walsh argued that this is key to ensuring that policy makers do not give preferential treatment to interest groups. "Transparency promotes openness, accountability, and public trust and there is an inherent obligation on politicians to share information with citizens, making those in political power fully accountable to its citizens," she added. 
Commenting on the Uber case, she noted that the company admitted they massaged the facts to earn the trust of drivers, consumers and politicians. "This is not acceptable. It is not acceptable to the drivers who work for them, or to the consumers who use their business." 
According to MEP Walsh, this case serves to heighten the importance of the Transparency Register for all elected representatives. "The Register, together with clear rules for lobbying, are crucial to safeguard the integrity of the public decision-making process. Transparent lobbying is a fundamental component of democracy, and it falls to this Parliament and the Member States to ensure that our European citizens get the truth," she added.