Taoiseach Visiting Mayo & Galway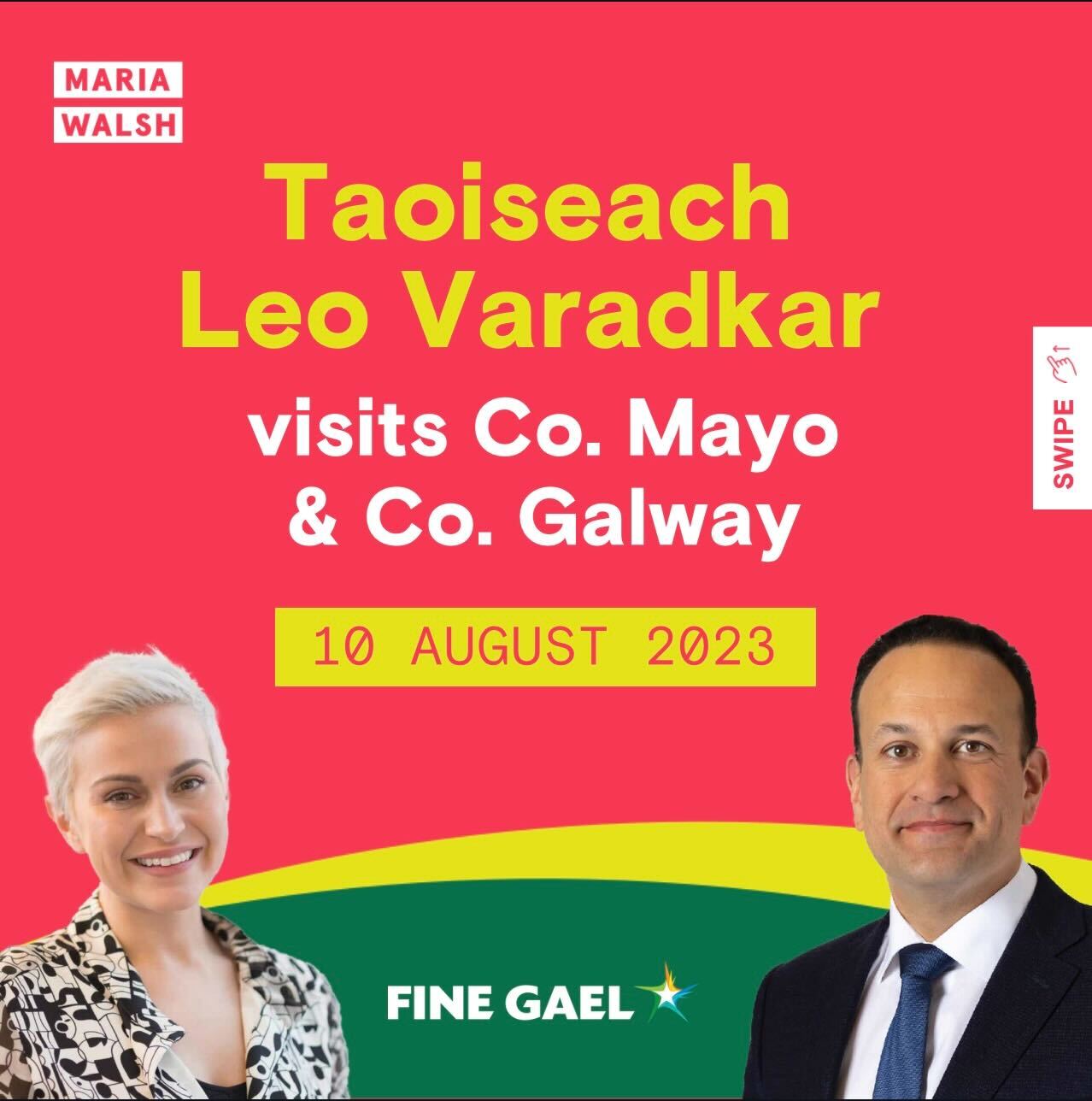 Join Maria Walsh MEP, Cllr. Michael Burke & Cllr. Andrew Reddington in welcoming Taoiseach Leo Varadkar.
Locations and scheduled times of each visit below.
Main Street, Ballinrobe, Co. Mayo F31 AW88 from 12:00 p.m. to 1:00 p.m.
Glencorrib Community Field, Co. Mayo H91 X744 from 1:00 p.m. to 2:15 p.m.
The Square, Headford, Co. Galway H91 TK85 from 4:00 p.m. to 5:00 p.m.
INVITATION TO PUBLIC MEETING: RURAL ROADMAP TO 2030
Taoiseach Varadkar and Maria Walsh MEP will also host a public meeting titled Rural Roadmap to 2030 in The Anglers Rest Hotel, Headford, from 6:00 p.m. to 7:30 p.m. on Thursday, August 10th. This meeting will be an opportunity for community groups and businesses to share their vision with the Taoiseach on future developments in our community and across rural Ireland.
We hope that you can join us on the day.