The time for small talk is over: policy and policy makers must be kept in line with the urgency of mental health and Ireland's silent pandemic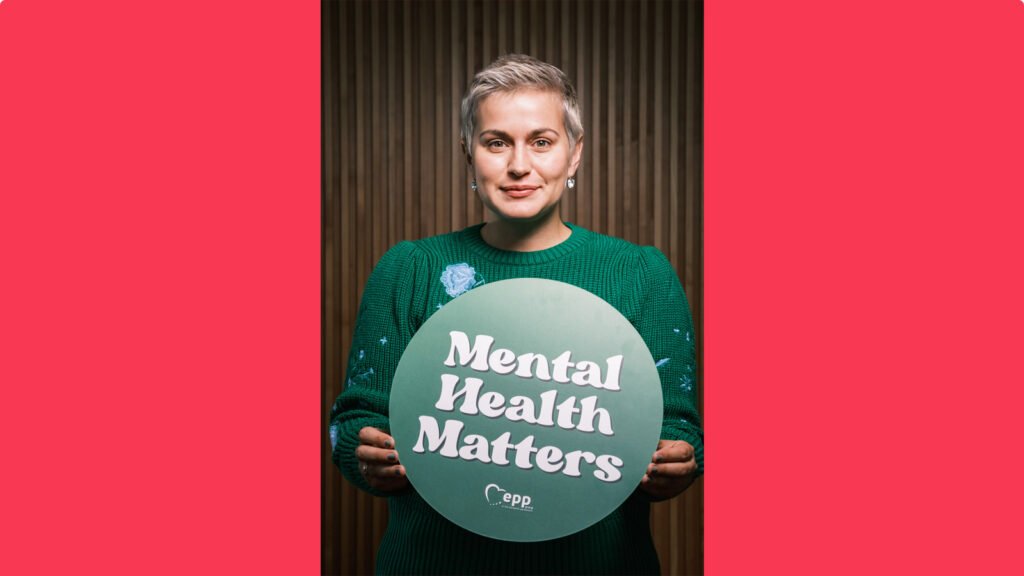 The Government must acknowledge the changes we need in our healthcare services and policies in all sectors if we are to truly care for, protect and discuss the mental health of Irish citizens. That was the message delivered by MEP Maria Walsh at this morning's launch of the HSE's Mental Health Engagement and Recovery Office's Strategic Plan 2023-2026. The Fine Gael MEP was among the speakers at the event in the Clayton Hotel, Liffey Valley. Welcoming the launch of the three-year Engaged in Recovery plan, she warned that the time for small talk is over. "We're talking about life and death," she said.
A passionate advocate for mental health services and support, MEP Walsh said policy and policy makers, including herself, must be kept in line with the urgency of mental health. "At least 2,350 people have died by suicide in the last five years in Ireland. For every one death by suicide, an average of 135 people are impacted. That is over 280,000 Irish people impacted by ill mental health," she noted.
"The HSE also highlight that 66% of those who died by suicide had a history of a mental health condition, 51% were in contact with medical services before the death and 79% had extreme stressors or life event in their lives. The time for small talk is over. We're talking about life and death," continued MEP Walsh.
The Engaged in Recovery 2023-2026 strategy, launched this morning, is in line with the Sharing the Vision policy, published in 2020. It builds on the success of the Mental Health Engagement and Recovery Office and its programmes across the last past decade. It outlines the next steps in achieving a person-centred, holistic and recovery-focused mental health service. Welcoming the strategy, MEP Walsh said we must remember that mental health does not exist in isolation, and therefore its management and treatment cannot be considered in isolation.
"We know that mental health impacts every aspect of a person's life: education, employment, personal relationships, consumption behaviour, access to healthcare and social services. Therefore, by not approaching mental health as a holistic priority area, we risk creating a two-tier society where only those privileged few, who are in a position to get the urgent care for their mental health effectively, are able to thrive and those who are not able to manage their mental health are left behind. It is only by making mental health a priority in every area of policymaking that we can offer real solutions to people's real problems. This issue is too critical to be dropped at even one level," she added
Since her election to European Parliament, Walsh has tirelessly campaigned for mental health to be urgently tackled by cross-sectional and integrated policies, as part of a comprehensive EU Mental Health Strategy. She has also called for the introduction of a European Care Strategy and, of course, for a European Year dedicated to Mental Health. As Co-Chair of MHE's Coalition for Mental Health and Wellbeing, she has repeatedly highlighted the importance of updating current EU and Irish legislation. Furthermore, she has not been afraid to criticise the Government and her party colleagues, when necessary, and has called on the Finance Minister to drastically increase the mental health spend in Ireland.
Speaking this morning, MEP Walsh said lack of supports for mental health presents a major challenge to the well-being of our society, and the strength of our economy. "It hinders and can destroy lives, traps people in poverty and prevents our countries from harnessing the talents and potential of hundreds of thousands of people. While we are making slow progress in policy-making that can affect real change on the ground, we have to think laterally, across sectors and policy areas to find holistic solutions for Europeans' whole lives," she added.
Concluding, the Midlands-North-West MEP echoed a statement she gave during one of her first meetings in the European Parliament dedicated to mental health, back in 2019. "Without mental health we can't have a solid health base. Mental health doesn't see borders, or a person's skin colour, or orientation or gender. It doesn't see where one community starts and ends. It's our citizens that are at risk if we don't get this right. Mental health is everyone's business."