Farming must be presented as a viable and attractive career to encourage more young people to get involved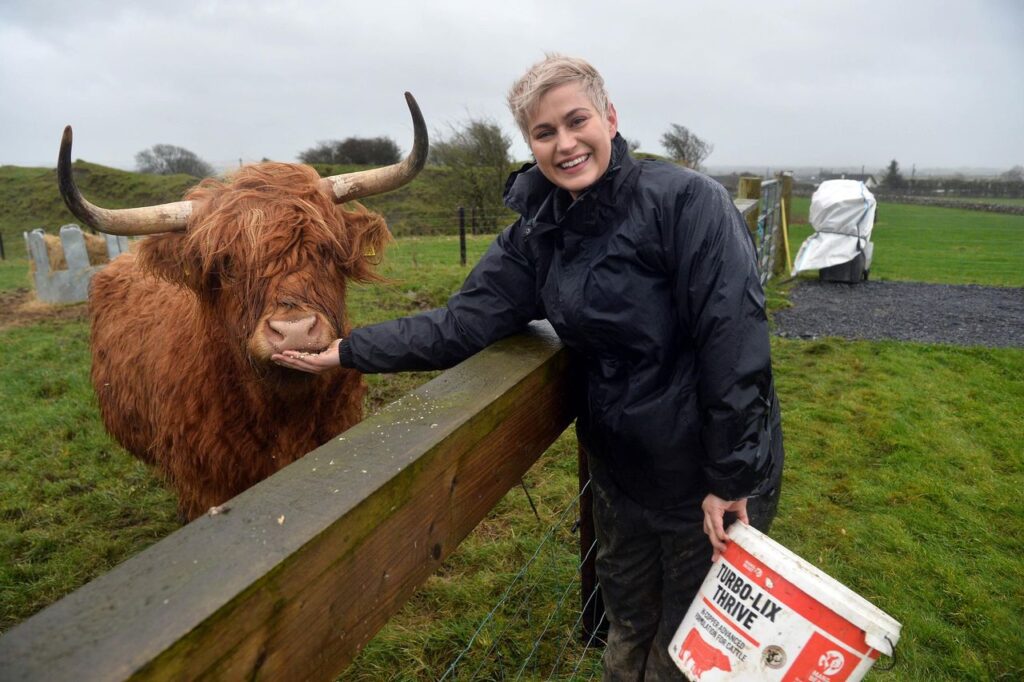 Education is key to the future of agriculture and farming in rural Ireland. That was the message delivered by MEP Maria Walsh, when she addressed graduates of the Teagasc Green Certificate in Balla Community Centre on Friday evening, July 14th. The Midlands-North-West MEP had been invited to present Green Certs to three classes of graduating farmers from across the county. Congratulating the men and women before her, she acknowledged their hard work in reaching this day, and said she was grateful for the opportunity to meet the farmers who are the future of Ireland's agricultural sector.
"I am hopeful for farming communities when I see the interest of farming amongst the youth. But to encourage more young people into farming, we have to make farming a viable and attractive career," she stressed.
A Teagasc trained Green Certificate farmer herself, MEP Walsh began her journey to her own Green Cert back in 2019, and knows the challenges and passion that farming brings. She welcomed the increase in young people getting involved, but said there was still a very long way to go. "According to the most recent CSO figures, 6.9% of farm holders are under 35, and despite this being an increase from 2010, more progress is needed. In terms of succession, less than half of farmers hold a succession plan, and of those that do, 98.2% name a family member. Farming should be seen as a career opportunity for those who come from outside the traditional family farm," she opined.  
Continuing, the Shrule native said Ireland's farming sector has a strong history of adapting to global changes, such as the current Russian war against Ukraine, food security, and the climate crisis. "It is this combination which will ensure there is a future for agriculture in Ireland, and education is key to this change. Through education, we can learn the best practices in terms of efficiency, and also for safety. As technology and machinery continue to advance, training must also coincide to ensure us, as farmers, are protected," added MEP Walsh.
Addressing the graduates and their families, she recognised that farming also brings its own challenges. "It is important for me to stress that I know no one enters farming for an easy life. "We enter farming to follow our passion and sense of belonging and family history, and it is difficult and stressful. To this end, it is really important that we all look after our mental health on our farms."
"My work at an EU-level has provided insight into the state of mental health in Ireland, and a recent study by University College Dublin Agriculture Department revealed that 25% of Irish farmers are at risk of suicide. This is a frightening figure and we need to do better. I believe as a community, whether that be locally, nationally, or across Europe, we must begin to provide a much greater deal of support. This evening, I invite you all to take the opportunity to meet one another and have those conversations. As we gather to celebrate the future of Irish farming, I see fit to learn from the past."